In-clinic patient evaluation involving medical history, physical examination, in-house laboratory evaluation.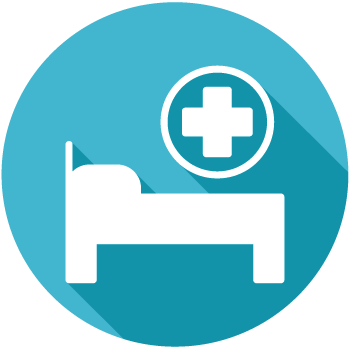 All clinic services, including echocardiography, may be provided in at-home basis. A special appointment should be booked. Our clinic is equipped with a portable echocardiography unit.
Electronic prescription of the required medical treatment or further laboratory investigation(s) for beneficiaries of EOPPY (Public Provider for Health Services).
Cardiologist may issue health certificates in the context of a pre- surgical or pre- sports screening evaluation of a person.
Electrocardiography is the milestone of a cardiological consult. It is a non-invasive procedure that provides information on a person's heart condition via its "electrical footprint".
Cardiac Ultrasonography has improved bedside diagnostic capabilities. Transthoracic Echocardiography is a non-invasive procedure which provides valuable anatomical and functional information.
Ambulatory Blood Pressure Measurement (ABPM) is conducted via a special device that comprises of a cuff and a main unit. ABPM devices measure blood pressure levels regularly within a time frame of 24h and record accordingly.
Holter ECG refers to a test in which prolonged heart rhythm surveillance is conducted via a designated device. Following continuous ECG monitoring (24-48h) recording, data are analyzed employing semi-automated software and inspection by the cardiologist.